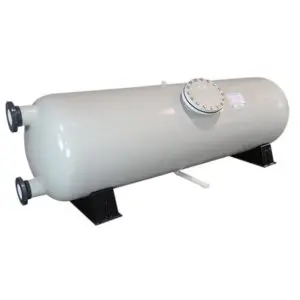 Fluidtrol Process Technologies, Inc. manufactures High Rate Sand Filters made from fiberglass. Our High Rate Sand Filters offer 3 different plumbing arrangements to suit your installation.
Style A Sand Filter Features top-mounted in-flow and side-mounted out-flow 6-inch plumbing.
Style B Sand Filter Features side-mounted inflow and opposite side outflow.
Style C Sand Filter offers both inflow and outflow on the same side.
Download our High Rate Sand filter Data Sheet
Rugged lateral design is made of thick walled PVC and never needs replacement.
Preinstalled diffusers should never need maintenance.
Load filter without going inside, reduces time and cost.
Pressure Rating = 50psi
Service Fluid = Pool
Vent = 1" NPT
Drain = 2" NPT
Flow = 5-20 GPM/ FT^2
Certified to NSF/ANSI Standard 50
High Rate Sand Filters
High Rate Sand Filters next >
HSF